#Brand #Identity #Urban #Clim #Base #Design #BPO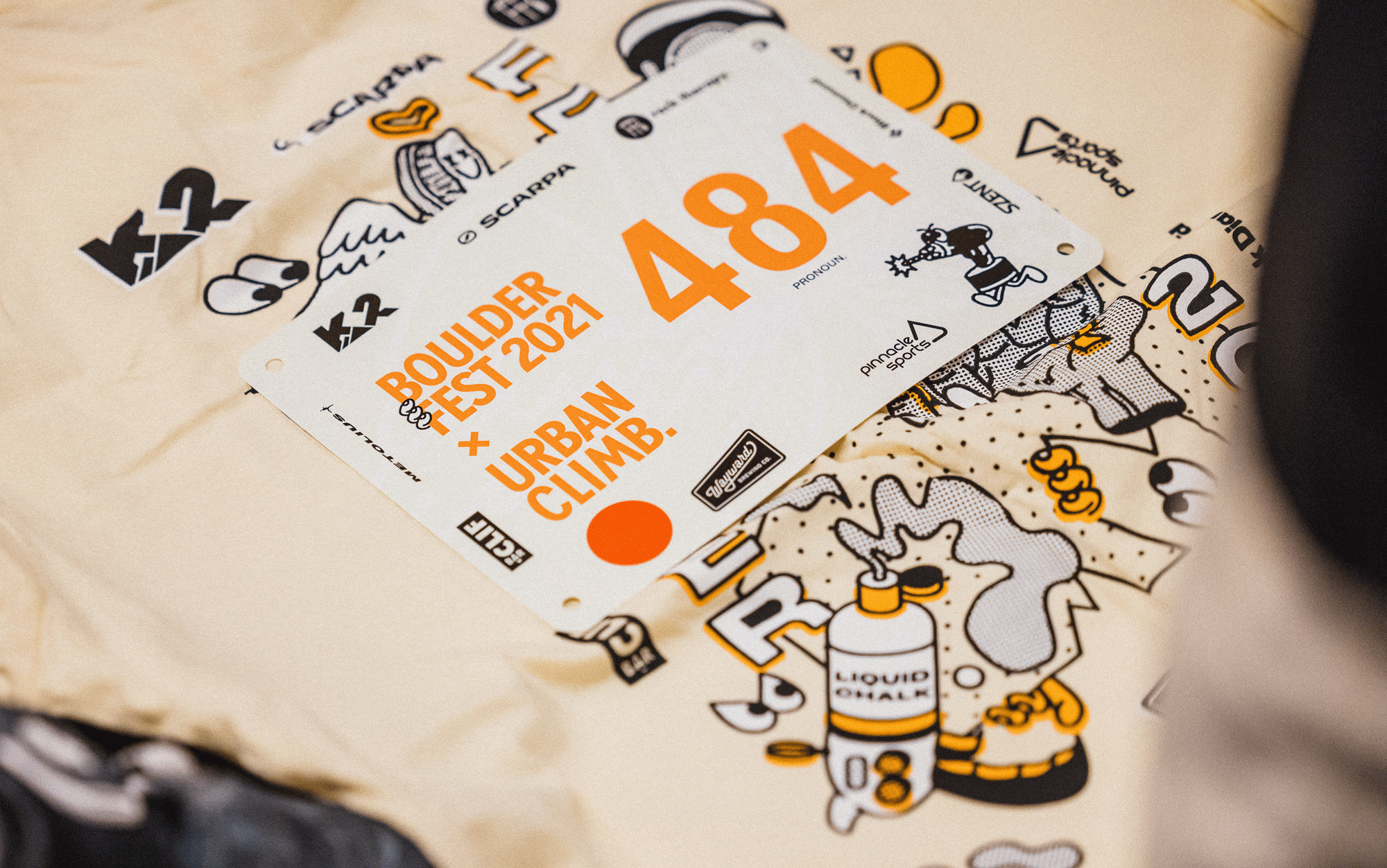 'The weaker the brand character, the greater the need for distinctive visuals'. Said someone, at some stage. And of course, the principle works in reverse. It's an important point: if the core is strong, the exterior can – and often should – be more malleable, softer, less obviously an exercise in 'branding'. Countries, cities, communities; we all have a sense of what they are, what's at the core. Without rigid colour schemes and logos (flags and crests aside), they have a strong identity beyond official imagery. Indeed it's the same with people; inner confidence typically allows for greater exterior flexibility, openness.
It puts me in mind of the 'signified' and 'signifier' paradigm; the 'signifier' only ever points to the signified, referencing the 'core'. It is not, itself, the core. I've been thinking about this framework quite a bit recently. The signified / signifier ratio varies from brand to brand, of course; and there is no 'better' setup. But it's rare to see a brand as (numerically) small as Australian climbing centre Urban Climb, with such a strong core identity ('signified') and correspondingly flexible 'signifiers'.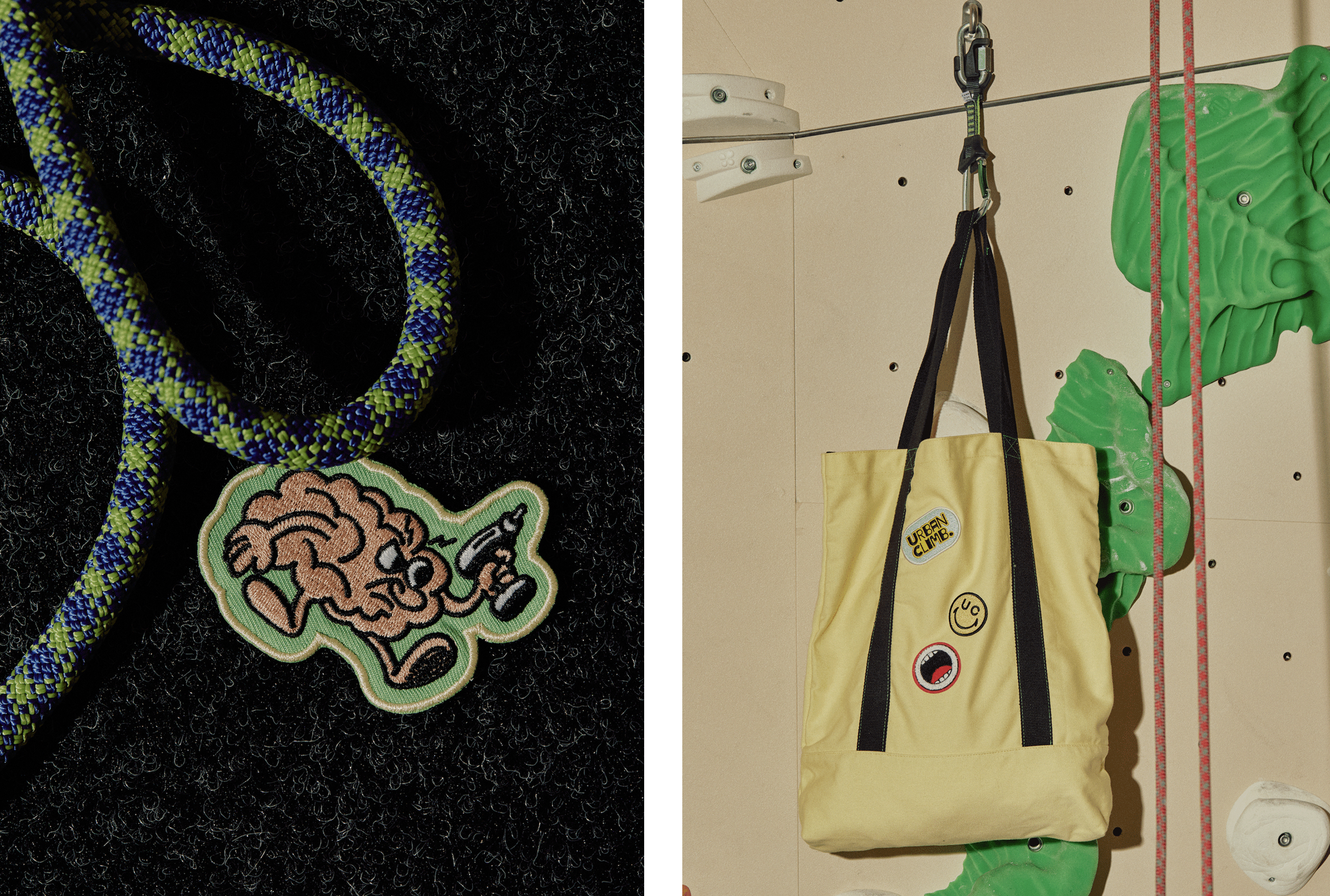 This is, quite clearly, a 'culture first, colour second' business. Verbal communication is central to the positioning: 'Our Uncommon Ground', 'Nothing But Problems'. They pick up and run with an existing subculture. But they loosen it up, free it; Climbing for everyone. Not just a sport. 'Not for Everyone' but at the same time (unwritten) 'not not for anyone'. One shared interest and desire for exploration; every conceivable person and ability level.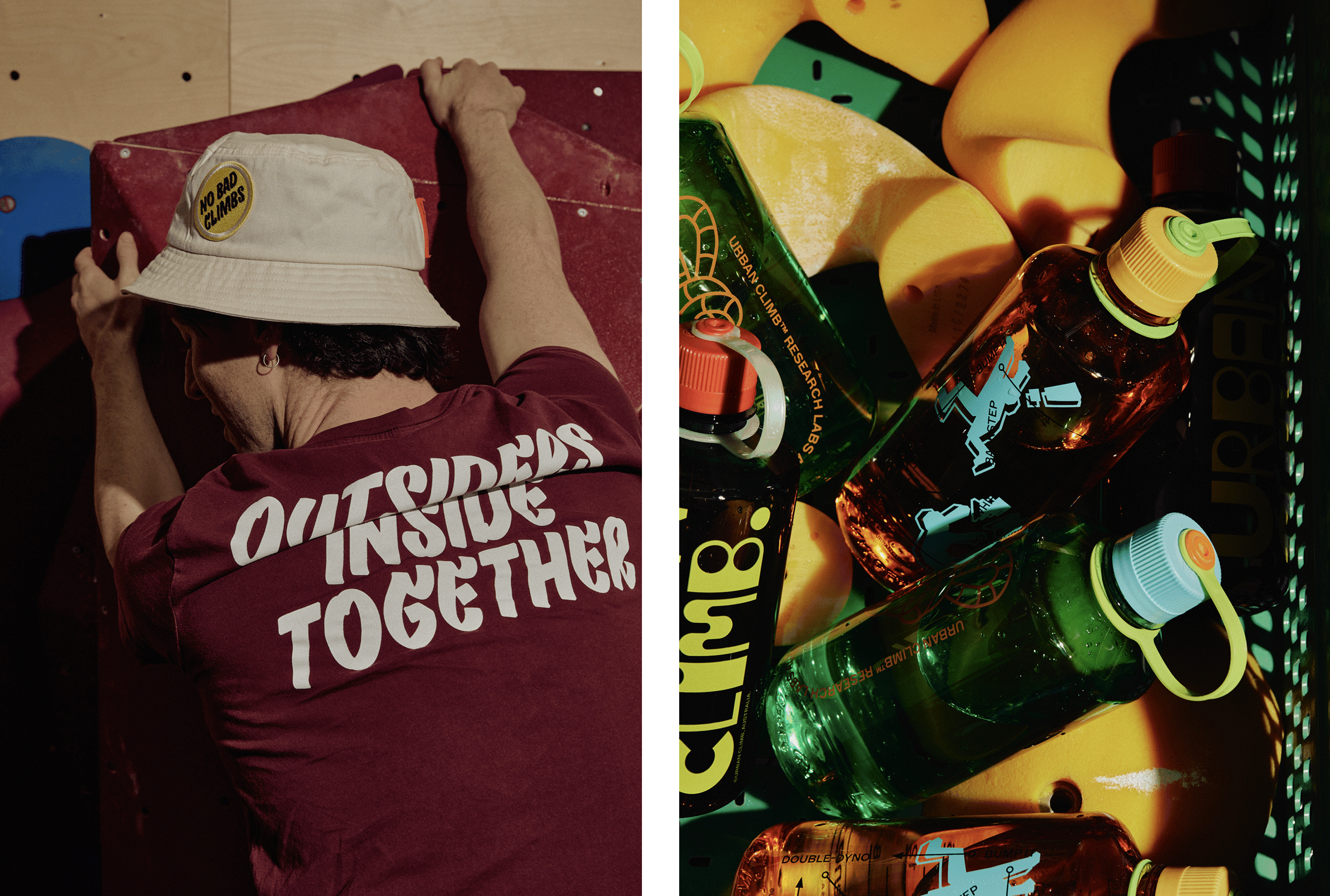 The central thrust of Base Design's brand identity for Urban Climb is joyful, slightly chaotic, unstructured. It speaks to surmountable challenges, but also the acceptability of falling short – it's all in the journey, not the destination. The logo neatly reflects the underlying activity with its vertical structure; the dotted grid of the wall emphasises the 'any route' theme which is so central. And the stickers achieve 'balance through tension', itself a neat climbing metaphor. They hold each other in place. And through it all, that extant subculture pervades; 'old routes' written on a coffin, a judiciously selected in-joke which is nonetheless understandable to the newbie.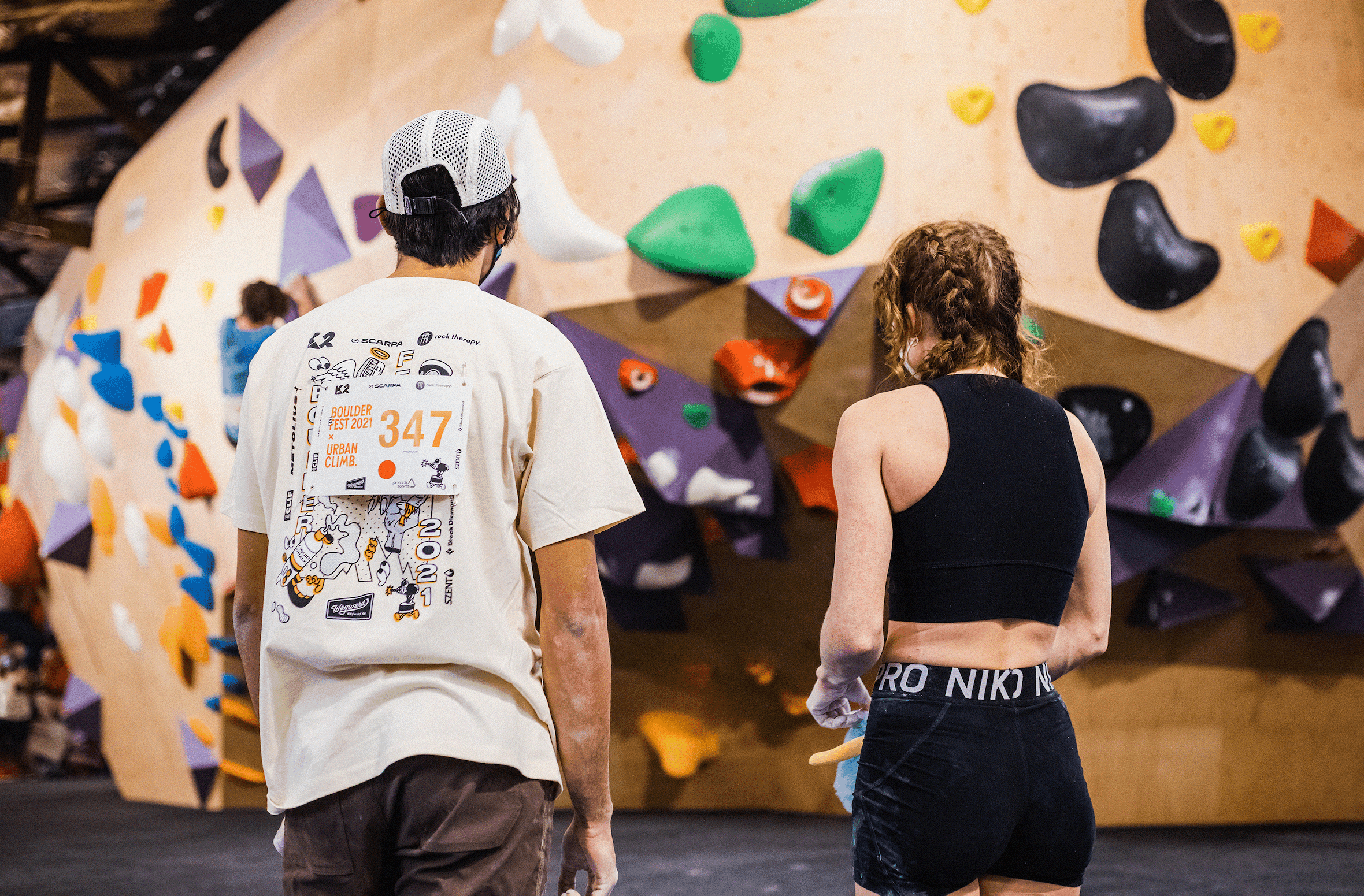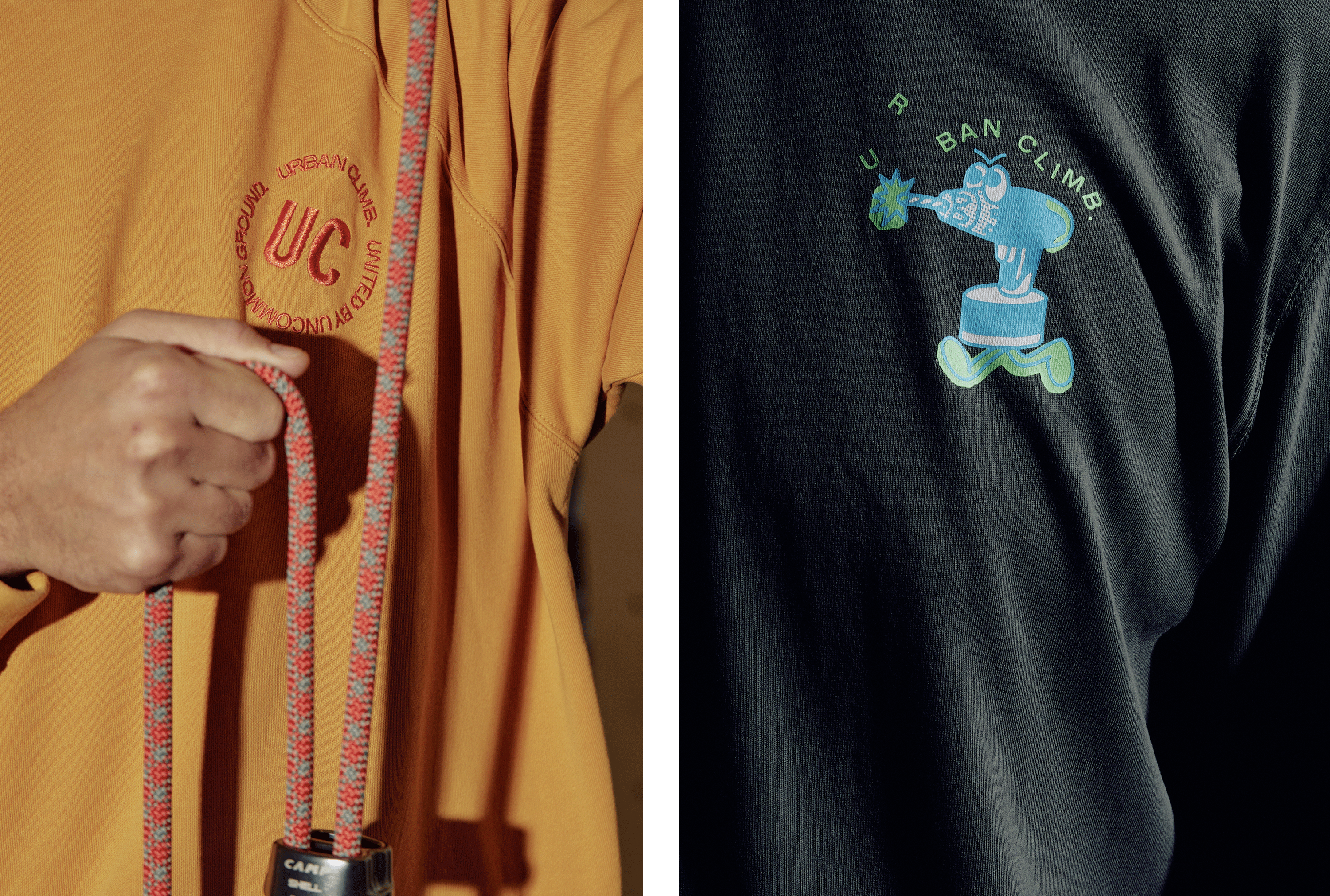 One of the most striking things about this brand – and really the basis for my argument so far – is the treatment of unused design concepts. Instead of throwing their alternative branding 'routes' away, Base Design took them all and recycled them for team members' 'stash'. This is what I mean about a flexible exterior; a compellingly relaxed approach to the 'signified' and 'signifier' relationship. In most situations this approach would be unthinkable, bordering on a form of sabotage even. But it works here. Informality, being relaxed, is central to the brand itself. So why not communicate that through very loose application of branding rules? Nothing screams 'uptight' more than tightly controlled colour schemes, logos and fonts.
Not every business could – or should – do this. Not by any means. I certainly wouldn't suggest 'loosening things up' to a client in the financial services sector, for instance. But for Urban Climb, it hits the spot.
Read Extended Insights, start bookmarking, switch between light/dark modes, article and Gallery Views and support our writers. Subscribe here.